The place for international news and features. Non-U.S. iReporters, world travelers, and anybody who's interested in news in a global context, this group is for you.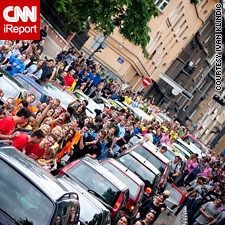 English soccer star David Beckham is retiring.
What's one thing you would tell girls of the world about education?
If you're making a positive impact in the world, we want to hear from you.
Latest iReports
( see more )